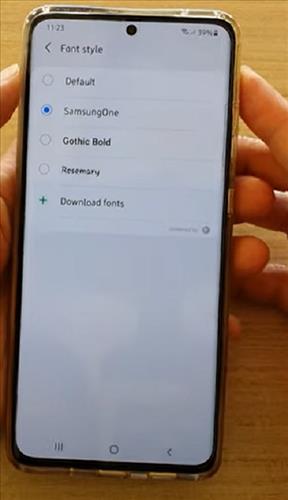 If you own a Samsung Galaxy S21, it is easy to change the font style and the font size.
It's always great to have a sense of uniqueness, even on your smartphone, and changing the font style is one way to do this.
The font style option includes Default, Samsung One, Gothic Bold, Rosemary, or they can be downloaded.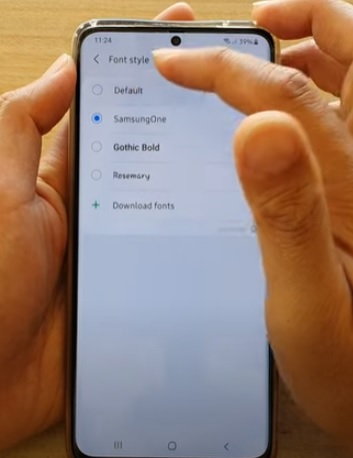 It is also a great way to customization your smartphone.
Below is a step-by-step how-to change Font Style for the Samsung Galaxy S21.
How to Change Font Style in Samsung Galaxy S21
From your Home screen, swipe down from the top, and click on Settings. (Gear Icon)

Click Display options.

Click Font Size and Style.

Click Font Style

Select your choice of Font Style.
Summary
The Samsung Galaxy S21 is a great smartphone with many options and features that can be set to match the preferences of the user, including font size.
Changing the font style in Samsung Galaxy S21 is a great way to customize the phone and make it easier to read.
This is useful for changing the feel of your phone or for better readability. For users, it is good news to know that the Galaxy S21 allows you to set different font styles and font sizes according to your preferences.
The style can be changed at any time with many different styles available.
To change the font style to Settings–> Display–> Font style and sizes and select the option that best fits you.
There are several options to choose from or that can also be downloaded from another source.
If you have an external source to download from, the steps above will install the style.
Have you changed the font style on your Samsung Galaxy S21 and had any problems? Let us know the problems below, and we can try and help.