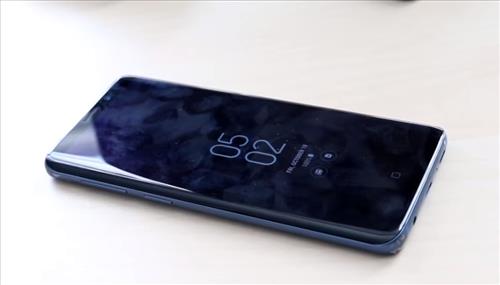 The Samsung Galaxy S9 is a great Android smartphone with many options and features.
One such feature is the ability to lock the phone with a password or fingerprint.
The password option, while good, is not as quick and easy to enter as a fingerprint.
Using a fingerprint to gain aces to the smartphone is quick and easy and a preferred method of many users.
The steps below show how to turn the fingerprint passcode on or off for the Samsung Galaxy S9.

How To Turn Fingerprint Security On and Off Samsung Galaxy S9
From the top pull down and go to Settings.

From Settings scroll down until you find Lock and Screen option.

Find and click where it says Fingerprint Scanner.

It will pop up a message; "Before you set up fingerprint security set up a backup just in-case you have issues with your fingerprints otherwise" click continue.

From security screen lock select Pattern.

You will need to create a pattern you want to choose from and then click Continue.

Register your fingerprints by swiping.

You will need to swipe your finger.

It will show the fingerprint was added Click Done.

To unlock your phone you will now need to verify your identity.

You will need to verify by swiping your fingerprint down.

After thew fingerprint was recognized it is all set and ready to use.

Once you are done you can add and rename your fingerprint.

From your Samsung Galaxy home screen you will need use fingerprint to unlock the device from now on.



Summary
Using the password option to unlock a phone is good but not as convenient as using a thumbprint.
Unlocking the Galaxy S9 with a thumb print is easy and fast, which makes it a very good option.
It is easy to set up but using the steps above.
Have you used the fingerprint option on the Galaxy S9? Let us know your thoughts below.