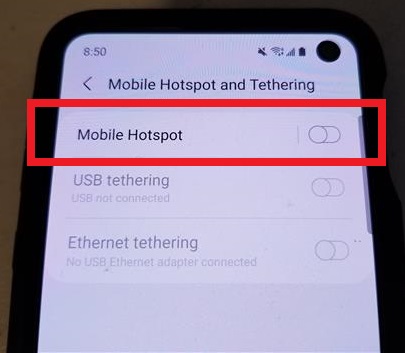 Sharing an Android smartphone WiFi connection is easy to do with a few steps for the setup.
Keep in mind every carrier will have different rules for sharing a WiFi connection as a mobile hotspot.
Most often the users data plan is used so be sure how your carrier manages a mobile hotspot.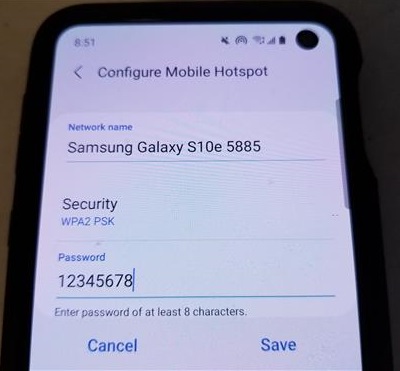 The steps below will allow you to set up an Android Smartphone as a Mobile hotspot that any other wireless device can connect to.
The example at the bottom of this post shows how another Android smartphone would connect to that mobile hotsopt.
How to Share an Android Smartphone WiFi Connection
Go to Settings

Click Connections

Select Mobile Hotspot and Tethering

Turn On Mobile Hotspot

Enter a Password for the connecting device. (Note the default Network Name as this will be what the other device connects to.)

Click Save and other devices will be able to connect to tour phone using the credentials displayed.
How to Connecting Another Android Smartphone to Your Android Smartphone WiFi
Go to Settings

Click Connections

Click WiFi

Select the WiFi Broadcast Name. (In this example it is the Samsung Galaxy S10e)

Input the password

The Smartphone will connect and will be using the other phones Mobile Hotspot