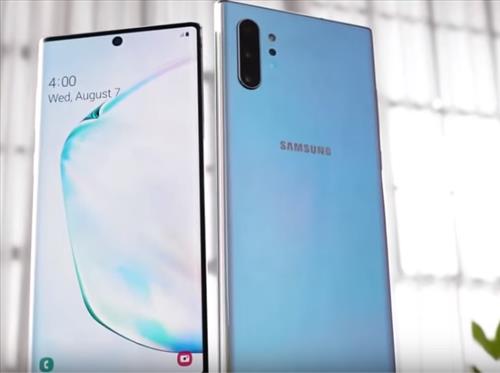 If you have a Samsung Galaxy Note 10, it has features for users that have difficulty seeing the screen.
The feature is called TalkBack or Voice Assistant and is built into the Galaxy Note 10.
What is the Samsung Galaxy Note 10 TalkBack Feature?
TalkBack is a feature from Samsung that aids low-vision users by having the screen read to them.
It also gives feedback to a user, so they don't have to read the screen to navigate.
TalkBack is a great feature for anyone that finds it hard to read the smartphone screen.
The steps below show how to turn on or off Talk-Back assistance or Voice Assistant on Samsung Galaxy Note 10.
How to Turn On or Off TalkBack on a Samsung Galaxy Note 10
Swipe down from the top of the screen and go to Settings (Gear Icon).

Scroll down to Accessibility and click it.

Select the Screen Reader.

After you click the screen reader option click where it says Voice Assistant Disable and turn it off or on.

Double click the voice assistant and it will ask you permission to stop it, click OK and it will be turn off.
Summary
The Samsung Galaxy Note 10 is a great Android smartphone that has many nice features and options.
One such feature is the ability to aid vision-impaired users by having the screen read to them using TalkBack.
TalkBack is very useful when enabled and helps many users that otherwise may need assistance from another person.
Likewise, if you do not need the feature, it can be disabled by following the steps above.
A voice assistant such as TalkBack can help a user have independence since they can hear and navigate the phone without seeing the screen.
Have you used Samsung's TalkBack on the Galaxy Note 10 or another voice assistant? Let us know your thoughts below.