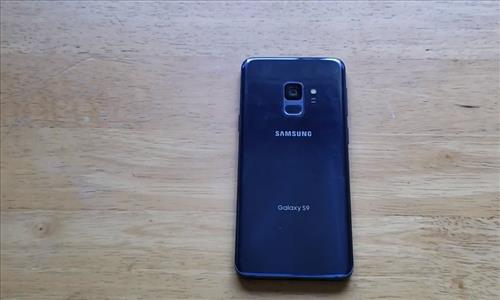 Factory resting the Samsung Galaxy S9 is easy to do but will delete all user information.
Factory resting is usually done when selling a phone or giving it away since it will be set back to its original manufacture state.
Sometimes a factory reset is also done when there is strange errors on the phone to help delete any bad data that might have installed.
This tutorial shows how to factory reset a Samsung Galaxy S9 and delete everything from the S9 andS9+ and set it back to the original settings.
If you need your data it is strongly recommend backing up all your information and save it.
All data in the smartphone including contacts, phone numbers, text, and pictures will be deleted.
How To Factory Reset Samsung Galaxy S9/S9+
From the top pull down and go to Settings.

Scroll down find and Click About phone.

Find where it says Looking for something else and select the option.
It will give you an option to reset from your Samsung S9 device.

Once you select reset, scroll down and select where it says factory data reset.

Once you select this option it will display the warning, All your data on your phone will be removed any kind of google accounts, Music, Apps, Pictures, Contact Messaging and it will be cleared everything, reset back to factory settings.

It is highly recommend to save your information or backing up, once you done you can select the option Reset.

It will ask you one more time to validate your password.

Once you validate your password go ahead select Delete All.

After you select delete all, he phone will be shutting down removing all the information.

The Android Phone Samsung S9 will power off; it should take you to the start-up wizard or start-up page. It takes a bit to upload and process; once it is done, it will say on the screen Hello and signing google account or password.