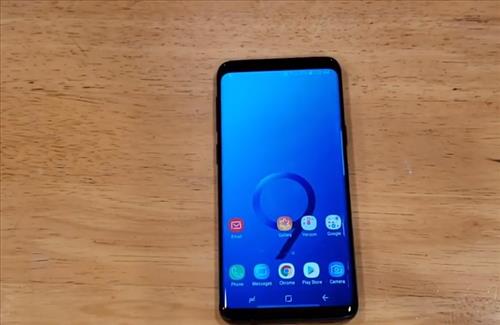 Using the camera timer on a Samsung Galaxy S9 is quick and easy to do.
This includes the Galaxy S9, S9 Plus and, S9 Ultra.
The Galaxy S9 camera can be set on a timer for 2, 5, and 10 seconds.
Setting the timer is an easy task by selecting the option from the camera settings.
Below are the steps along with screenshots to set the timer on your Galaxy S9 or S9 Plus smartphone.

How To Turn Camera Timer On or Off Samsung Galaxy S9
Select the Camera App.

Select the Camera Icon at the bottom left.

Scroll down find and select the Timer option.

From the Timer settings it will give you option to choose from 2, 5, and 10 seconds.

After you select this option it takes 3 shots or take 3 pictures in a row after the timer reaches zero. Only the auto pro and selfie camera mode support this function.

Go back to main screen and select the Camera App and select the start picture button and it will start a 5 second countdown.

Once the timer is set go to the camera app and it will give a count down to each picture taken.
Summary
The Samsung Galaxy S9 is a great Android smartphone with many nice features including a camera timer.
The camera timer is great to have when no one else is available to take a picture of an event.
It will have a 2-10 second delay depending on what is chosen. Using the ten second delay is the most commonly used setting
Have you had any issues with the Galaxy S9 camera timer? Let us know your thoughts below.