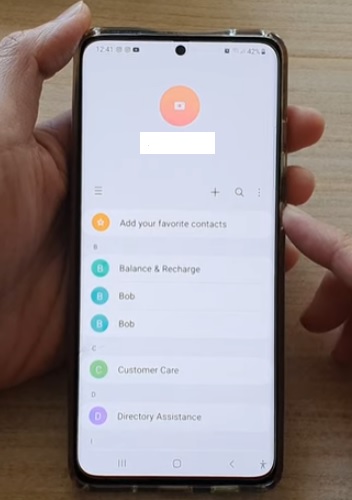 If you own a Samsung Galaxy smartphone and accidentally deleted a contact, it can be restored back to the list.
Once deleted, they are sent to the trash, which has a store option to bring the contact back.
Often a contact can seem to be missing but was accidentally deleted with the number and name in the trash.
Restoring them is easy to do with the steps below.
How to Restore Deleted Contacts from Trash Samsung Galaxy
From the home screen, swipe up once to see all the apps and select Contacts.

On the left, select the Menu Button (Three lines).

Select Trash.

Highlight the contacts you want to restore.

After selecting the contacts, click on Restore at the bottom of the screen.
Summary
The Samsung Galaxy line of smartphones is some of the best Android units available that are packed with many features and options.
One such option is that a deleted contact is saved in the trash, which can b restored back to a list.
This is a handy option to have since contacts can be accidentally deleted or even deleted by the phone buttons while in a pocket.
A smartphone, when in a pants pocket or purse, can at times start randomly pushing buttons which in some rare cases delete numbers.
Often a person will think the contact is missing while it was likely erased accidentally.
Luckily the contact number and name can be restored back to the phone.
Have you had an issue restoring a deleted contact? Let us know your thoughts below.