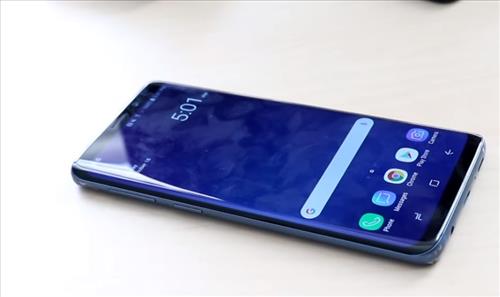 This tutorial will show you how you can reset the home screen layout back to factory default on a Samsung Galaxy S9 or S9+.
After using the Galaxy S9 or S9 Plus it can become filled up with many apps scattered across the home screen.
An easy way to quickly get rid of them and clean up the layout back to the original screen is to set the home screen to factory default.
Setting a home screen to factory default is the screen the phone comes with when new.
The default theme is called Samsung Experience Home.
To set the layout back to default the data for Samsung Experience Home is cleared.
This will give the original layout and style with a less cluttered look.
How To Reset Home Screen Layout to Factory Default on Samsung Galaxy S9
Swipe down and tap the Settings icon

Click the Apps option

Make sure All Apps is selected

From Menu Keys settings click where it says Show Systems Apps

Scroll down until you find Samsung Experience Home.

Select Storage option

Select Clear Data

It will pop up a message that all applications will be deleted permanently, including all files, settings, accounts, etc. Click Delete
Summary
If you need to set the Galaxy S9 layout back to default, the data needs to be cleared on the Theme.
The default theme is called Samsung Experience Home, but others are also available.
If you have installed another theme, be sure to clear the data for it using the steps above.
Some cell phone carriers may also have another default theme loaded, but the Experience Home theme is the most common.
Have you had any issues with the Galaxy S9 layout and setting it back to factory default? Let us know your thoughts below.