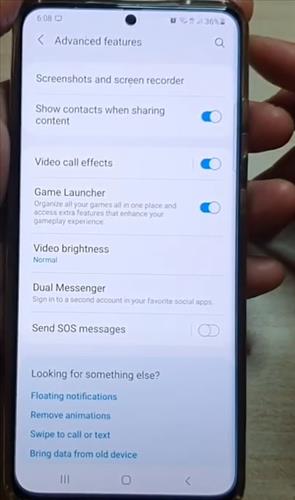 With the launch of the Galaxy S21, Samsung has introduced a new feature called Game Launcher. This feature really has a few things that can enhance our gaming experience and are exceptionally helpful.
If you want to collect all your installed games and enable a way to save battery life while playing, you want the Samsung Galaxy S21 Game Launcher.
First, the Galaxy S21 Game Launcher will create an application icon on the Home Screen that will hold all your games (usually like a folder). When you launch this app icon, you will get a list of all the fun you have installed on your device.
You can mute all notifications and alerts while we are in a game we are playing. This is great if you don't want the email notification to appear while you're in an intense gaming session. If you enable it, you may miss out on some important messages and alerts. There are also some options here that will let us save battery life as we play games here. These are blanket on/off options instead of granular for each game, but it's still a great little feature if you want to save some battery life while you play.
Game Launcher is exclusive to Samsung phones. It is pre-installed and offers many benefits, as mentioned. However, not everyone is a fan of Game Launcher, and many want to disable it or remove their games from it.
Consider Game Launcher as a separate launcher that handles all the games installed on your phone. However, that is its only primary use. Take your gaming experience to another level by offering exciting features like screen recording, screenshots, temperature monitoring, and more. All of them can be accessed while playing games.
How to Enable/Disable Game Launcher in Galaxy S21/Ultra/Plus
Swipe down from the top of the screen and click on Settings. (Top Right Gear Icon)

Scroll down and click where it says Advance Features options.

Click the Game Launcher bar to turn it on or off