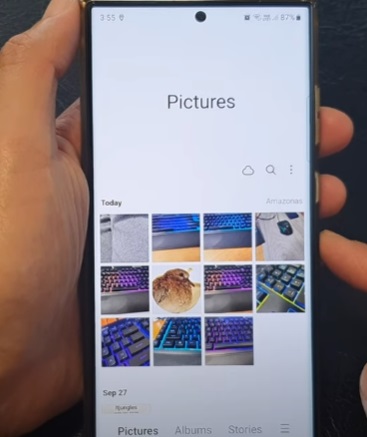 Accidentally deleting photos or videos from a Samsung Galaxy S23 smartphone can be frustrating, especially if the picture was not meant to be deleted.
There is a quick way to restore those files back to the phone and recover your deleted media files.
After a photo or video is deleted, they are stored in the Gallery app Trash Bin and can be restored back to the phone's internal storage.
Below are the steps to access the Gallery app Trash Bin, with pictures, to restore your lost files.
How to Restore Deleted Photos or Videos From Picture Gallery Galaxy S23
Open the Gallery app

At the bottom right of the screen, select the Menu key (Three Lines)

Select Trash.

Select Edit.

Select and Highlight the photos or videos to restore.

At the bottom of the screen, select Restore.

The photos or videos will be restored and viewable from the Galley app.
Summary
Restoring accidentally deleted photos or videos from the Picture Gallery on a Galaxy S23 is quick and easy to do.
First, open the Gallery app, which is where the deleted files will be located.
Next, access the Trash Bin by tapping on the Menu key (Three lines) within the Gallery app and selecting Trash.
In the Trash Bin, select the Edit option and choose the photos or videos you want to restore.
Finally, tap on the Restore All button to restore the lost files.
Once restored, the deleted pictures or videos will be located in the gallery app as they normally would be.
Verify the restored photos or videos by navigating back to the respective album or folder in the Gallery app.
Have you had issues trying to restore lost pictures or videos on a Samsung Galaxy S23? Let us know the problem below in the comments.