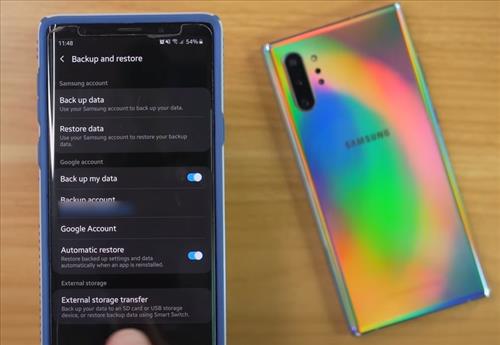 With the steps below, you will learn how to Backup your data to a Google Account and Restore it for Android smartphones and tablets.
Backing up information to your Google Account with Google Drive is free and keeps all your files safe as long as you have it set up correctly.
This can be very handy to have since data can be lost, and having a backup is a nice thing to have.
Once the data is backed up, it can be restored back to an Android smartphone at any time.
If you have any problems with the steps below, let us know in the comments.
How to Backup Data on an Android Smartphone
Swipe down from the top of the screen and go to Settings.

Scroll down and click where it says Google.

Click Google Account

Click Backup Now

It will back up and restore data on your Android device, sync your apps with your Google account, find delete items, view /delete call history, and manage your google settings.
How to Restore Data on an Android Smartphone
Select the language and hit the Let's Go button at the welcome screen.

Click Next

Connect to a WiFi network to get started.

Sign in to your Google account

Select I agree to Google's Terms of Service to proceed.

You will see a list of backup options.

Click restore if you want all the data and settings from your previous device restored.

Click Apps to choose what apps to install on your new device and then click OK

After you restore and then you can set a fingerprint or password to protect your device

You can set up Google Assistant after you're done registering your fingerprints and then click next

Click Accept

Review your additional apps and then click OK

You can also sign in and create your new account or skip this step and then click finish when you are done.