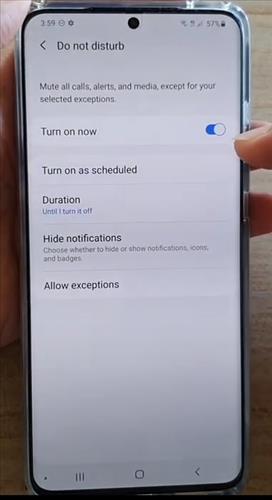 In this tutorial, you will learn how you can enable or disable the Do Not Disturb feature on a Galaxy S20 or S20 Plus.
What is the Galaxy S20 Do Not Disturb Option?
The Do Not Disturb option will mute all calls, alerts, and notifications on the Samsung Galaxy S20, S20 Plus, or Ultra.
You will also have the option to customize notifications such as alerts and calls that can come through.
It is a useful feature to block calls and notifications as well as letting only specific numbers ring the phone.
There are two ways to set the Do Not Disturb one from settings and the other quick menu option.
To use the quick menu option, swipe down from the top of the screen twice and swipe across, and click on where it says Do not Disturb.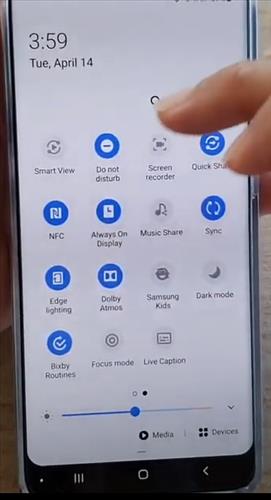 This is the most common method to quickly get to the option, but it can also be set from settings.
How To Enable or Disable Do Not Disturb Samsung Galaxy S20
Swipe down at the top right and click on Settings.

Click the Notifications option.

Turn on Do Not Disturb. You can also customize, set schedule, and duration, hide notifications and allow notifications.
Summary
Setting the phone so no call, text, or other notification can get through can be very handy in many scenarios.
For example, when sleeping is the most commonly used time for the option but also when going to the movies or similar, it would also be a good option.
There can no doubt be many good scenarios when it would be very useful.
Have you had any problems setting the Do Not Disturb on a Samsung Galaxy S20? Let us know your thoughts below.