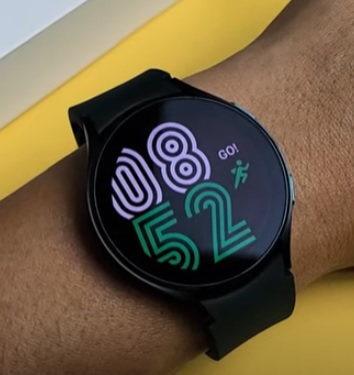 If you have a Samsung Galaxy Watch and the Wake-up Gesture is not working, there are a few fixes.
The Wake-up Gesture is a great feature but can have issues sometimes.
The most common causes of not working include being turned off, a dirty sensor, and the watch needing a restart.
3 Fixes Samsung Galaxy Watch Wake-up Gesture not Working
Check if Wake-up Gesture is Enabled


Be sure the Wake-up Gesture option is enabled in the smartwatch settings.

To see if it is enabled, go to Settings–> Advanced–> Screen Wake-up.

Clean the Sensors


The Samsung Galaxy Watch has multiple sensors for light, pressure, touchscreen, and more.

If the sensors get dirty, they cannot work properly. If this has happened once they cleaned up, they should work again.

There are numerous YouTube videos for cleaning the Galaxy smartwatch, from a quick once over to a complete teardown and cleaning.

Reboot the Smartwatch


Rebooting, as most know, can often help to clear out errors on any computer.

The Galaxy smartwatch is no different and can even benefit from periodically restarting the watch.

Depending on which version of the smartwatch you have, rebooting can be done in different ways.

The two buttons can be held at the same time, which will bring up the power off option.

The screen can be pulled downward, which will display the power option.

The last method is to use the app, which has a power off option.

Summary
The Samsung Galaxy Watch is a great innovative device to have with many features and options.

One such option is the ability to use a hand gesture to wake the watch up.

If the waving of your hand to wake the watch does not work or stops working, there can be a few causes.

First, be sure the option is enabled within settings.

Second, the sensors may be dirty and unable to see a hand wave across the device.

Last, a restart of the watch can often help to clear out an error.

One thing to mention is a complete factory reset which will wipe all data and set the watch back to its original state.

A factory reset will wipe all user data and is a bit extreme, but it may help if all other options have failed.

Do you have a Samsung Galaxy Watch with the Wake-up Gesture not working? Let us know your thoughts below.