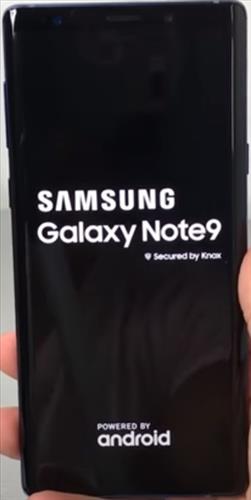 Factory resetting the Galaxy Note 9 will erase all old data, including phone numbers and text messages.
This is often done before selling the phone but can also be done for any reason that needs the phone set back to the original state as when purchased.
Since all data will be erased, be sure to back up any necessary information.
Data that will be erased are phone numbers, contacts, pictures, videos, customized settings, and more.
With the steps below, you will learn how Factory Reset, also called a Hard Reset, on a Samsung Galaxy Note 9.
Method #1 How To Factory Reset or Hard Reset Samsung Galaxy Note 9
Power off the Samsung Galaxy Note 9.

Hold the Buttons Volume Up and Power at the same time for 2-3 seconds and let go once a menu screen comes up called Android recovery.

Scroll down and select Wipe Data/Factory reset.

Click yes to Factory reset.

After the data has been deleted select reset the phone and the unit will restart with all data wiped.
Method #2 How To Factory Reset or Hard Reset Samsung Galaxy Note 9
From your home screen go to Settings option.

Click on General Management.

Click where it says Reset options.

Click on Factory data reset.

A warning will come up scroll down and click Reset.

Once you click reset all your data or personal information will be deleted make sure your data has been backed up then click where it says Delete All.