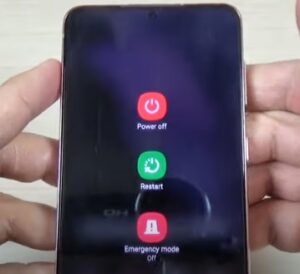 Unlike many other Android handsets, turning off or restarting your Samsung Galaxy S21 is not as easy as pressing the Side button.
Instead, you'll need to remap the button or try a different option. Here is the easiest option to turn off or restart your phone.
A video is at the bottom of the post for a visual walk-through if needed.
How To Turn Off or Restart Samsung Galaxy S21
Method #1 Open the Power Menu using the Side Power and Volume Keys
The easiest way to access the Power Menu on your Samsung Galaxy S21 is by holding down the Power and Volume Down buttons for a few seconds.

If you choose to restart your Galaxy S21, press and hold the Power button for a few seconds until you see the Samsung logo appear on the screen. Your handset will restart within a minute.
Method #2 Reprogram the Long-Press Side Key Button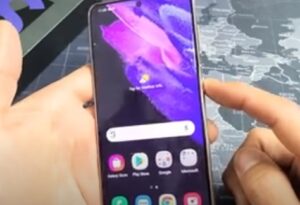 Out of the box, pressing and holding the Galaxy S21 Side button launches Bixby, not the Power Menu.
You can reprogram the Side Key button by going to Settings–> Advanced Features–> Side Key.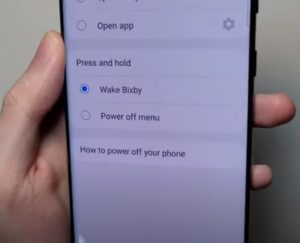 Once you have entered the Side Key menu, select the "Power Off Menu" option.
Method #3 Using Bixby voice command to Shut Down or Restart Your Phone
You may not find Samsung's built-in voice assistant, Bixby, easy to use, but you can use it to turn off and restart your Galaxy S21. Start by launching Bixby.
If you haven't performed the action of long pressing the Side button again, you can press and hold the key for a second until you see the Bixby icon appear at the top of your screen. Alternatively, you can swipe up from the home screen to open the app drawer and then select the "Bixby" app to launch it.
With you listening to the assistant's voice now (you may need to tap the Bixby icon in the bottom left corner if you launch the app), you can now ask it to turn off or restart your handset by saying "Power Off My Phone" or "Restart My Handset".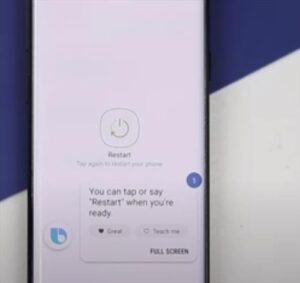 Method #4 Access the Power Menu Via the Quick Panel
Samsung also has a shortcut for the Power Menu from the smartphone's Quick Panel. To access the shortcut, swipe down from the top of the Galaxy S21's display to pull up the shade shade. From there, select the Power icon in the upper right corner.

The Samsung Power Menu will now appear. Click on the "Power Off" or "Restart" button to perform the action.

If you choose to turn off your Galaxy S21, press and hold the Side button until you see the Samsung logo. Release the key and wait 30 to 60 seconds for the phone to boot.