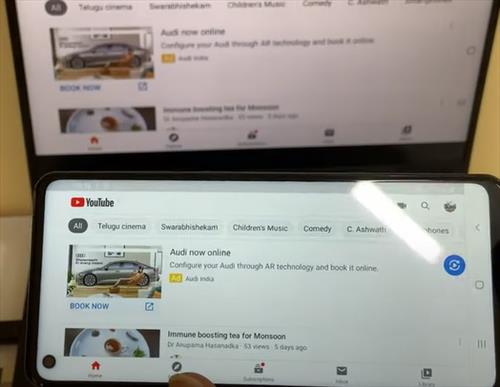 UPDATE: Some Samsung Galaxy A21 Do not have a Smart View Option.
Depending on the phone carrier, some Samsung Galaxy A21 do not have the Smart View feature available.
If your phone does not have the Smart View option, an app will need to be used instead.
One such app is LetsView, available from the Google Play Store, which Mirrors an Android screen to a Smart TV.
If Smart View option is available the Galaxy A21 will be able to connect to a Smart TV.
Follow the steps below to see if your phone has Smart View option or not.
/////////////////////////////////////////////////////////////
Mirroring the screen of your Samsung Galaxy to a Smart TV is quick and easy to do.
This can be done with any compatible TV such as a Samsung Smart TV.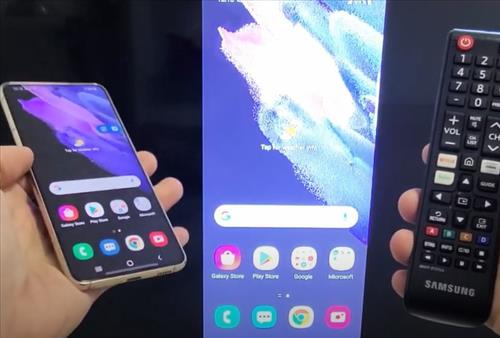 With the steps below, you will learn how to connect and screen mirror to a Smart TV with the Samsung Galaxy A21.
The Samsung Galaxy A21 uses an option called Smart View to connect to compatible TV's.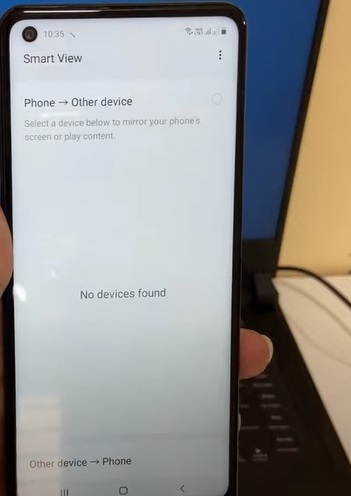 Each Smart TV will have slightly different options, but most will use Mirrorcast to mirror the screen.
Some TVs will require you to start Mirrorcast first, while others automatically detect the Galaxy A21 trying to connect and display a popup.
The Samsung Galaxy A21 has an option called Smart View to mirror to a TV; the option is available when the menu from top of the screen is pulled down and displayed.
Smart View is the main way to mirror a TV screen with a Galaxy A21.
Alternatively, there are also apps, but Smart View is already installed on the phone and ready to use.
A video is at the bottom of the post for a visual walk-through if needed.
How To Screen Mirror Galaxy A21 to a Smart TV
Go to the Smart TV Settings and Start Mirrorcast (For some TVs this step is unnecessary while others need Mirrorcast turned on.)

On the phone swipe down from the top of the screen to bring up options. You may need to swipe down twice to see all options.

Look for Smart View and select it. If you don't see Smart View swipe to the left or right to see more options.

Once it detects your TV, select it. You will then be prompted to screen mirror the display from your phone.

Click Start Now. Your phone will connect to the TV.