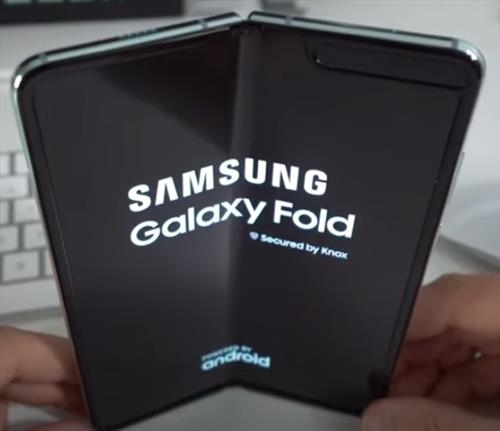 Factory Resetting a Samsung Galaxy Fold is quick and easy to do.
Also called a Hard Reset, all user data will be lost when the Reset is done.
2 Methods for Resetting a Samsung Galaxy Fold
Android Recovery Button Method
Settings Method from the Smartphones Options
Either method will work, but the button method does not require the password of the phone.
Keep in mind all data will be gone after it is reset, including phone numbers, text, and apps.
Doing a Factory Reset is usually done when selling or giving a smartphone away.
Method #1 How To Factory Reset or Hard Reset Samsung Galaxy Fold
Power off the Galaxy Fold.
Hold the Button's Volume Up and Power at the same time for 2-3 seconds and let go once a menu screen comes up called Android recovery.

Scroll down and select Wipe data /Factory reset.

Click yes to Factory reset.

After the data has been deleted select reset the phone, and the unit will restart with all data wiped.
Method #2 How To Factory Reset or Hard Reset Samsung Galaxy Fold
Go to Settings

Click on General Management.

Click where it says Reset options

Click on Factory data reset

A warning will come up scroll down and click Reset

It will ask you to confirm your pin or password.

After you verify and confirm your pin click where it says Delete All