If you have an Android Smartphone and need to disable the Absolute Bluetooth Volume it is quick and easy to do.
Almost all newer Android devices will have the option available but there my be some that don't have the option.
Absolute Bluetooth volume will separate a device using Bluetooth from a smartphones other volume controls.
What is Android Absolute Bluetooth Volume?
Absolute Volume separates Bluetooth device volume and the system media volume.
This allows you to max out the Bluetooth volume to a device such as a TV or headphones.
The media volume will be separate and able to be increased making it much louder.
The Absolute Bluetooth Volume on/off toggle is located in the Developer Options which needs to be turned on.
How To Turn on Developer Options on an Android
Turning on Developer Options is done by taping on the Build Number 7 times.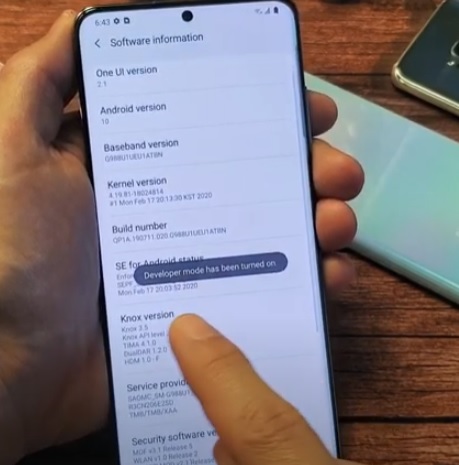 The build number is located in Settings–> About phone–> Software information–> Build number.
Full step-by-step instructions are below along with screenshots.
How To Disable Absolute Bluetooth Volume Android
Go to Settings (Gear Icon)

Scroll down and select About Phone

Click Software Information

Tap on Build Number 7 Times

A message will display Developer Mod Has Been Turned On

Go back to the main menu settings page and below About Phone will be Developer Options.

Select Developer Options
Find the option Disable Absolute Volume and Toggle it Off
Summary
Using absolute Bluetooth Volume will separate the volume on devices using Bluetooth from the phone's other features.
For example, the ring tone will be separate and controlled on its own, while Bluetooth headphones can have the volume maxed out.
This makes it easy to keep the two separate, which can cause issues in some scenarios.
The volume of the Bluetooth can be separated from other volume settings, which is a useful feature since it can affect the Bluetooth volume experience.
You can disable android absolute Bluetooth volume in the volume setting, and the audio quality will improve along with volume issues.
Are you having issues with separating the Bluetooth from your smartphones other notices? Let us know in the comments below.