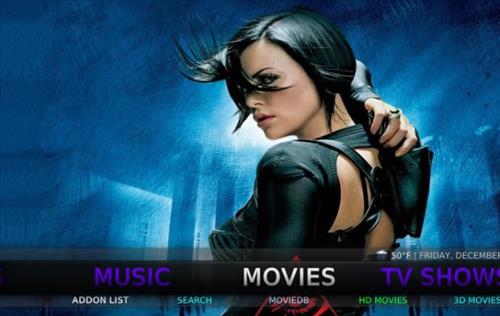 There are many android TV boxes available from low cost units to high-end expensive models.

Finding the best unit often comes down to budget and what is needed from a unit.

If you are looking for the best possible android TV box then most would agree that the NVIDIA SHIELD TV Streaming Media Player is currently the best unit available.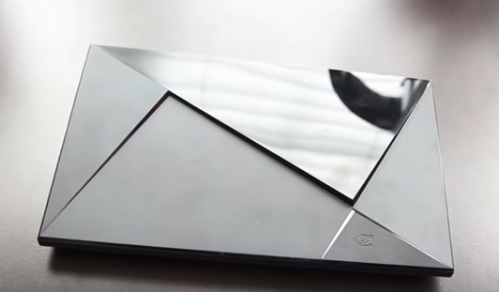 There are many things to like about the Shield from the Tegra X1 fast processor, to gaming and video streaming.

Unfortunately it also cost the most making it not an affordable option for many.

If you can afford a high-end box such as the Shield then it is no doubt the best way to go. For those looking for a more affordable unit that works well read on below.

There are many good android TV boxes that will play Kodi well and stream movies and TV shows from online sources.

In 2018 the minimum requirements to look for in a Kodi android TV, is a box with at least 2GB of RAM and at least a S905 or better CPU.

Older units with 1GB of RAM and S805 / S812 processors will still run Kodi but are aging units better fit for last year.

Especially with the Kodi 17.6 Krypton release soon to be 18 Liea it will need more resources than previous Kodi versions such as Jarvis.

With that in mind here is a few of our picks for good android TV boxes to run Kodi on without breaking the bank.

*This post contains affiliate links which at no cost to you allows us earn a commission on product purchases.

Our Picks for Best Android TV Box for Kodi Media Center

1… NVIDIA Shield TV | 4K HDR Streaming Media Player

The NVIDIA Shield has been the top Android TV box the past few years and is still going strong.

It runs a Tegra X1 processor with a 256-core GPU and 3 GB RAM.

It has no problem running 4K videos @ 60FPS along with game play and many other features.

Even though it has been available for awhile now it is still a top box with the price greatly reduced from when it first came out.

2… Fire TV Stick 4K with all-new Alexa Voice Remote, streaming media player

The Amazon Fire TV Stick is a good option for those on a budget.

Kodi does need to be side loaded which is not hard with some basic tech skills.

If you go this route be sure to first watch some YouTube videos on how Kodi is loaded.

While the hardware is basic it runs Kodi well enough at a low-cost.

3… WeChip H96 Pro Plus Android 7.1 TV Box 3GB RAM 32GB ROM Amlogic 912 64 Bits Octo-core Smart TV Box Support Real 4K Dual Band WiFi 2.4GHz/5GHz Bluetooth 4.1 Remote Control…

The H96 PRO PLUS is an android box that uses the S912 with 3GB of RAM. The 3GB of RAM gives gives it better ability to run addons, especially when many other units have only 1-2GB of RAM.

It also has fast dual band 802.11adc WiFi and 32GB of internal storage space.

The H96 PRO PLUS with the extra RAM, internal storage, and fast WiFi make it a good low cost unit to use with Kodi and play the new 4K Ultra HD Videos.


…….
4… TV Box – SCS ETC R10 4GB RAM 32GB ROM Android 7.1 TV Box with Bluetooth 4.1 / Dual Channel WiFi 2T2R, RK3328 Quad-Core 64bit Cortex-A53 Smart Android TV Box

The R10 is a good Android TV box for the money able to stream HD videos with Kodi or other media players.

It has a RK3328 CPU which can play most any HD standard along with the new 4K Ultra HD.

The 4GB of RAM give it a boost when needed with most units having 1-2 GB of RAM.

Overall it is a good unit for the money and a good overall home entertainment system that can stream videos and play games.
…….
5… EASYTONE T95Z Plus Android TV Box 3GB 32GB,Android 7.1 TV Box Amlogic Octa-Core,Dual-Band Wi-Fi 2.4/5.8G Smart Boxes Android Mini PC with Wireless Keyboard Remote (Backlit)

The T95Z is a nice unit to running Kodi on along with many other android features.

It has a S912 processor with 3GB of RAM which is plenty enough to play HD 720p, 1080p, or the new 4K Ultra HD videos.

It comes with a remote control and ready to run playing movies or TV shows.

Of course as with any android TV box it can play other apps downloaded from the Play Store.


…….
ABOX A1 Plus
The ABOX A1 Plus is an android TV box with 2GB of RAM and a S905W CPU.

The S905 has slightly less power than the S912 but still does much better then the older S805 / S812 processors.

The cost also comes down with S905 systems. A S905 unit will have no issues running Kodi 17.6 Krypton.

This makes them nice budget unit that are good units for the money.

Conclusion
There is no doubt many good android TV boxes available to use with Kodi media center and stream videos with.

With the many units available reading review about units will be the best way to find one that fits your home entertainment center.

Be sure to stick to at least some basic hardware such as S905 processor and 2GB of RAM to get a good box that can also run well with Kodi 17.6 Krypton.