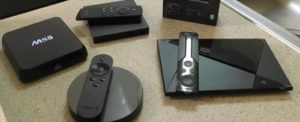 Having a great android media center able to stream most any movie or TV show straight into your home on-demand.
It also is compatible with a wide range of hardware, from a Raspberry Pi to a Desktop computer.
There are also many small android TV boxes that are widely popular to use with Kodi.
The nice thing about android TV boxes is they come in all shapes sizes and cost amounts.
There is high-end units like the Nvidia Shield and many low end-units that get the job done.
This post is for those who are on a budget and looking for the cheapest working good unit available.
One place that budget units are sold is on AliExperss which has a huge selection of hardware.
What To Look for in a Android TV
Last year the minimum recommended hardware specs for a android box was a S805 procesor and 1GB of RAM.
Now the minimum recommended hardware for an android TV box should be a S905 processor and 2GB of RAM.
The newer S912 processors are even better than the S905 so they would also be a good option.
Internal storage is always limited on a budget box with expanding space usually done via a USB flash drive or SD-Card.
An external hard drive is also a good option.
The biggest factor for internal space is to load the operating system and apps such as Kodi.
Since all movies and TV shows are streamed online there is no need to have a large internal storage as it simply runs up cost.
If you do have a large video library you would like to watch than using a flash drive, SD-card, or external hard drive is best.
Of course, there are expensive units that can be bought with large internal storage, but this post is about low cost units.
Internal storage should be at least 16 GB to help future proof it.
With that in mind lets look at some good unit on AliExperss.
Prices are always changing on AliExpress so the units below are simply examples of what to look for, with many more units available in a simple search.

….
Here is a unit that while not the cheapest has some impressive hardware for the price .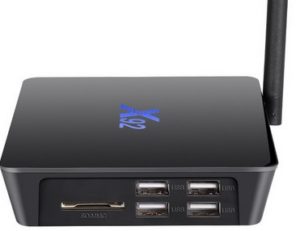 It comes with a new S912 CPU, 3GB of RAM and 16 GB of internal space.
This box also has some good hardware with a S912 Octa Core CPU, 2GB of RAM and 16GB of internal space.
It comes with apps installed which may not be the best for stability since it is still in Beta.
Remember Many apps in the Google Play store can be easily installed. Add-ons are also easily installed with many tutorials here and elsewhere.
…
The best deal on our list is this unit with a S905 CPU, 1GB of RAM, and 8GB internal storage.
While it does only have 1GB of ram this is plenty enough when finally released there will not be a need to update.
To give and example I have a few units that still use 15 Isengard that continue to work well. Like versions of Windows after a new version is updated the old version can still be sud as long as the software works.
In the case of apps this means the add-ons need to be compatible and able to stream with little to no broken links.
…..
The above units are just a few examples of some good units on AliExpress, but there are many more available.
If you need a very low cost box than there are better units using a S812 or S805 processors that will work currently with Jarvis 16.1.
Simply don't upgrade a older box with 17 Krypton when it is released.
With the above examples and basic of what to look for searching for at AliExpress, you can no-doubt easily find a good unit that will stream well and have you watching movies and TV shows.