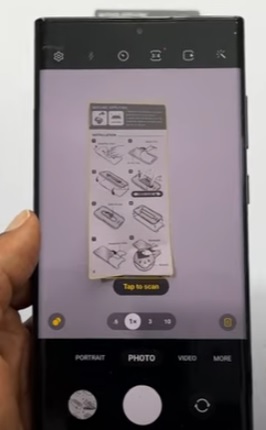 The Samsung Galaxy S22 is a very nice Android smartphone with many options and features.
One such feature is the ability to scan documents that can then be shared.
The built-in scanner uses the camera of the phone and works just as well, if not better than traditional scanners.
How To Scan Documents with a Samsung Galaxy S22
From the main menu, select the camera app.

At the top left, select the Settings (Gear Icon).

Select Scene Optimizer.

If the options are off, turn on both Scene Optimizer and Scan Documents.

Place a document to scan on a flat surface and focus the camera on it.

Select Tap to Scan when it pops up to scan the document.
After the document has been scanned, select save.
Where are the Scanned Documents Saved Location?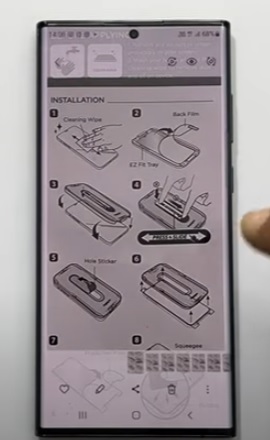 After a document is scanned with the Galaxy S22, it can be viewed from Gallery.
The Gallery is where all images and videos can be viewed on a Samsung smartphone.
How to Email or Text a Galaxy S22 Scanned Document?
After the document is scanned and saved to the phone, the image can be emailed or texted the same as any other image.
Open your email or texting app and insert the document into the message body.
Most email apps also allow for an image to be updated as an attachment.
How to Convert a Galaxy S22 Scanned Document to PDF?
Documents can be converted to PDF using the Galaxy S22 built-in editor.
To use the editor, go to the Gallery app and select the document.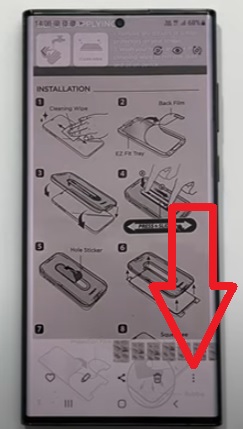 Once open, select the three dots on the bottom right.
A popup will display, Select Print.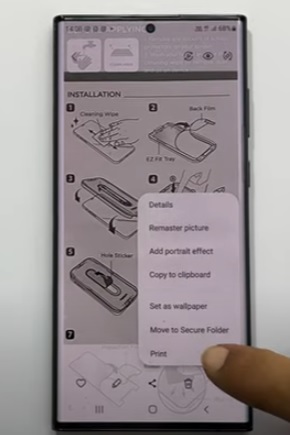 At the top, select Save as PDF and then click the save button.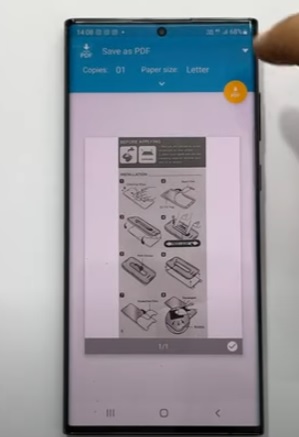 Summary
Using the Galaxy S22 built-in document scanner is a quick, easy way to share text files.
In the past, a computer scanner was needed to scan documents, while now, smartphones can be used to scan and share documents.
The smartphone uses the camera to scan the text and saves it to internal storage.
The script can also be converted to a PDF and shared if necessary.
Have you used the Galaxy S22 built-in document scanner? Let us know how well it has worked for you.