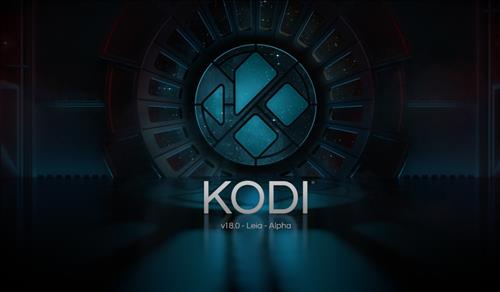 Kodi 18 Leia Alpha is available to download and install but is far from complete.

While not yet done the release from the Windows Store to the Xbox One has caused many to look for working Builds and Addons.

Here we will list the Builds we have found to be working.

Keep in mind a new version of Kodi 18 is released every night and along with the many hardware platforms the Builds may not work for you.

Installing a Build or Addon into Kodi 18 is almost the same as with Kodi 17 with a few minor variations.

For example it shows all the dependencies it will install and ask if its ok to install them.

The install instructions for Kodi 18 and 17 can be used interchangeably. If the Build loads or not will be the main concern.

Here are the current top ones we have found. If you find any let us know in the comments below.

Using a VPN with Kodi is always recommended for privacy and security. Try IPVanish which is Kodi friendly, has no logs, and unlimited bandwidth.

Whyingo.org has No affiliation with Kodi, any Addons, Repos, or Builds. Whyingo.org does not support or condone copyright infringement. Kodi should only be used with content that is owned or is in the public domain.






Best Working Kodi 18 Leia Builds March 2018

… Supreme Xpot Build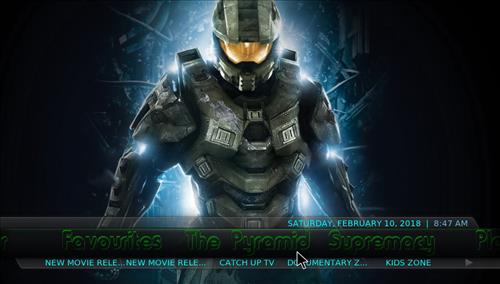 Supreme Xpot is one of the fastest Leia Kodi 18.0 builds currently available from Stephen Supremacy Wizard. It uses Aeon Nox Skin and is 63.31 MB in size. This Build is light and fast should work great on your Xbox One or most any Kodi devices.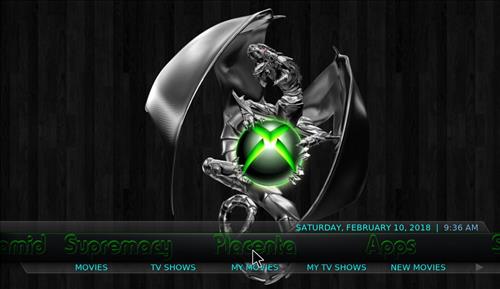 Sections included Apps, System, Power, Favorites along with some great Add-ons such as Placenta, Supremacy, The Pyramid, YouTube and Sports Devil.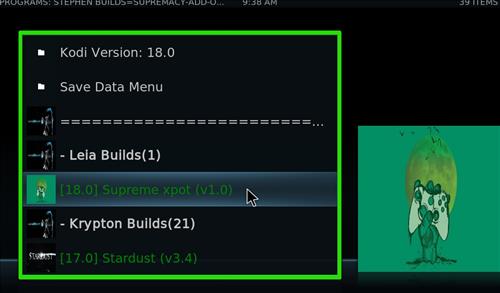 How to Install Supreme Xpot


… Tron Legacy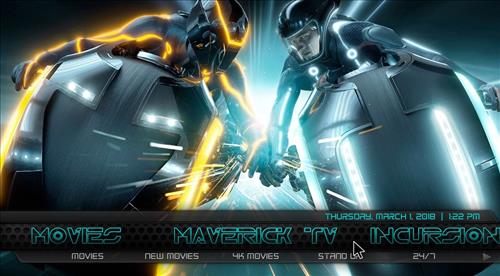 Tron Legacy is a new Build For Kodi 18 Leia that works on all devices including Xbox One from Ezzermans Wizard. It uses Aeon Nox Skin and it's only 109.06 MB in size . This Build has nice layout and theme from the legendary game of Tron.

It has great sections for Movies, TV shows, Documentary, Favorites, Apps, Kids Pod, The Arena, Music and more.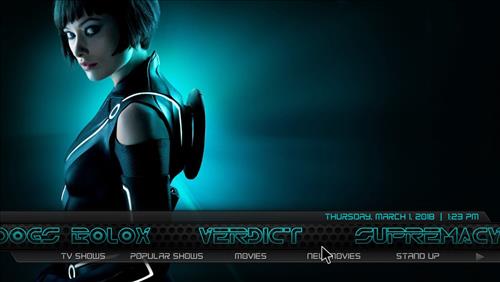 It comes with all popular Kodi Addons including Maverick TV, Incursion, The Dogs Bollocks, Verdict, Supremacy, Placenta, Genesis Reborn, Rebirth and Retro Mania.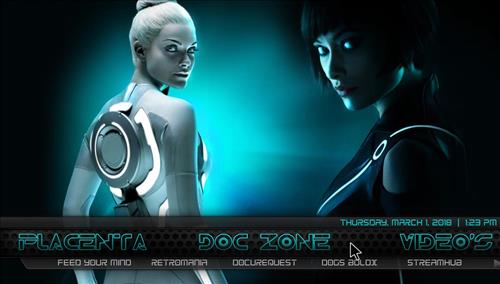 How to Install Tron Legacy


… 4K Colors Lite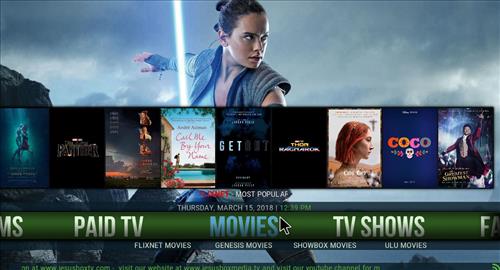 4K Colors Lite Build is available from Jesus Box Repo to install for those using Kodi 18 Leia. It can be installed for most all Kodi devices, it uses Skin Aeon Nox Silvo and is 205.29 MB in size.

There is also a much bigger 800MB loaded version.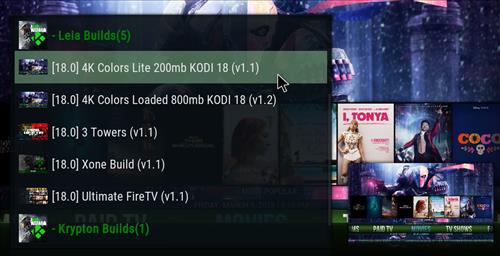 Sections included Movies, TV shows, Family, Man Cave, Her Place, Add-on, System, Power, Favorites, Paid TV and more.

How To Install 4K Colors Lite


… Multi Build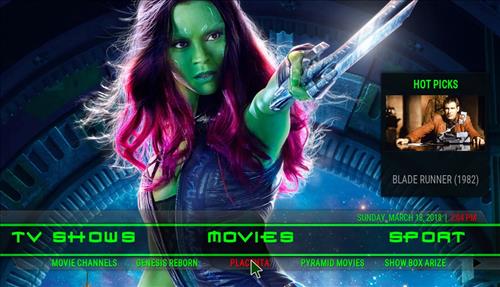 MultiBuild is a new Build for Kodi 18 Leia. It comes with with 3 different themes including Default, Bikers Babes and The Walking Dead. This Build uses the Skin Aeon Nox and has a size of 311.78 MB.

Sections included Movies, TV shows, Music, Sports, Kids, Videos, Faves and Programs. It is also includes the most popular add-ons such as Neptune Rising, Monster Munch, Star Tec, Genesis Reborn, Flixnet, Rebirth, Fantastic, UKTV Paly, The Dogs Bollocks, Placenta and much more.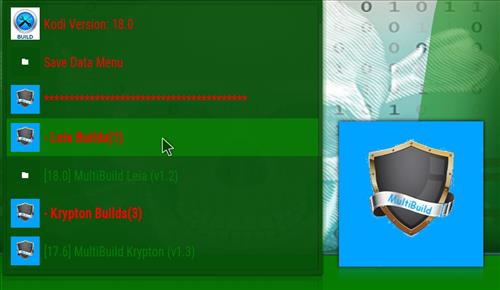 How to Install Kodi 18 Leia Multi Build


… The Arty Media Build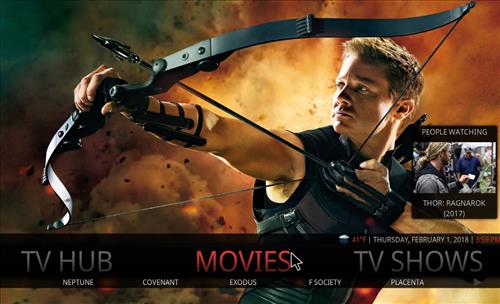 Arty Media is a brand new Kodi 18 Leia Build for 2018 based the Aeon Nox 5 Silvo Skin from Steven TV Wizard. It is 280.40 MB in size and its available for most any Kodi hardware setup including the Fire Stick. Kodi 18 is still in the Alpha stages but its running very nicely, at least so far.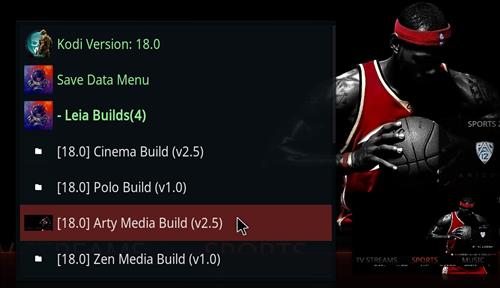 How to Install Arty Media


… Teverz Ultra Build for Kodi 18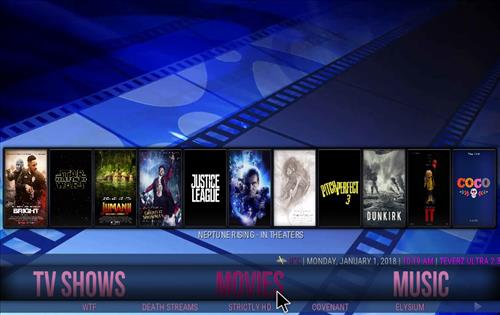 The Teverz Wizard currently has Teverz Ultra Build 18.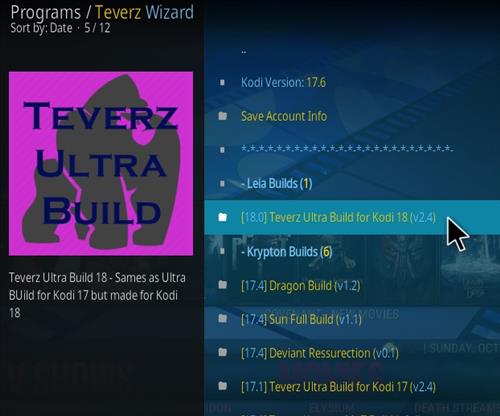 Teverz Ultra is one of the first Builds for Leia.

We have have had varying success with some crashes on install.

Read Here for How To Install Teverz Ultra Build.

…….

Since Kodi 18 Leia is so new and not yet finished, this post is a work in progress that will be changing.

We will continue to test Builds as well as feed back from others to see which ones are working and best to use.

Follow Us on Facebook Here for Updates