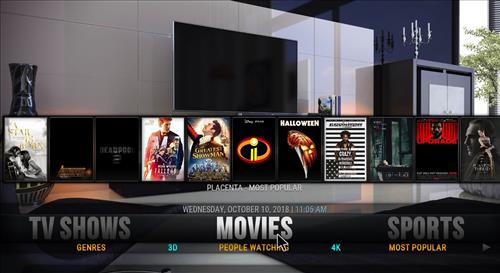 A good Kodi Build can convert a standard Kodi install into a nice layout along with add-ons setup ready to go.

This makes Builds a popular option to setup Kodi including on the Fire TV Stick.

There are many Builds available with some setup specifically to use with the Fire Stick.

Below is some good options along with screenshots and guides to install them.

It is always a good idea to install any Build on a new Kodi install to help prevent any conflicts or potential problems.

Using a good VPN with Kodi is always suggested for privacy and security. If you need a good low cost VPN to use with Kodi Try IPVanish it has multiple high speed servers with no throttling or logs.

Whyingo.org has No affiliation with Kodi, any Addons, Repos, or Builds. Whyingo.org does not support or condone copyright infringement. Kodi should only be used with content that is owned or is in the public domain.

Best Kodi Builds For Fire TV Stick

| Build Name | Repo | Skin | Size | URL/Location |
| --- | --- | --- | --- | --- |
| Cinemax | UKodi1 | Aeon Nox Silvo | 170 MB | http://uk1.site/Repo/ |
| Nova 4K | Bigperm | Xonfluence | 158 MB | http://advancedkodi.ca/wizard/ |
| Red Lite | Grindhouse | Xonfluence | 98 MB | http://grindhousekodi.tk/repo/ |
| Epic | Bigperm | Aeon Nox | 160 MB | http://advancedkodi.ca/wizard/ |
| BK Nox | Stream Digital | Aeon Nox Silvo | 298 MB | http://streamdigital.org/wiz/ |
| Simple Build Light Firestick | Simple | Xonfluence | 258 MB | http://thelittleguysco.net/kodi/ |
… Nova 4K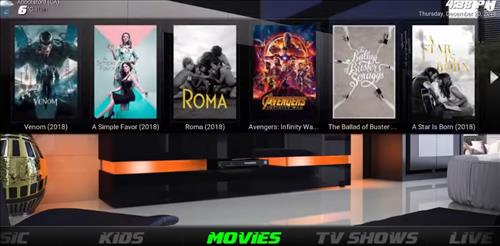 Nova 4K is one of the fastest and lite Kodi Builds available from Bigperm Wizard. It uses Xonfluence Skin and it has size of 158 MB.This build has great sections for Movies, Music, Kids, TV shows, live TV, Setup, Weather and Sports. In Movies and TV sections included Ultra HD, Most Popular, genres, classic, IMDB Prime Video, Networks and more.

… Red lite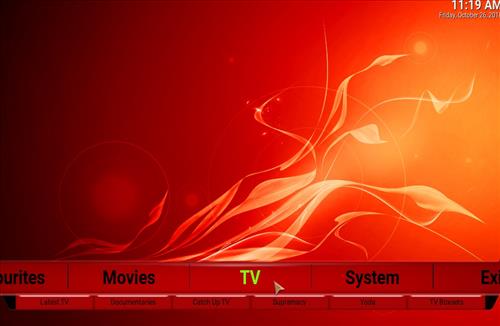 Red lite is a Kodi Build red themed for Movies/TV shows from Grindhouse Wizard. It is small, and easy to navigate. It uses also Xonfluence skin and it has small size of 98 MB.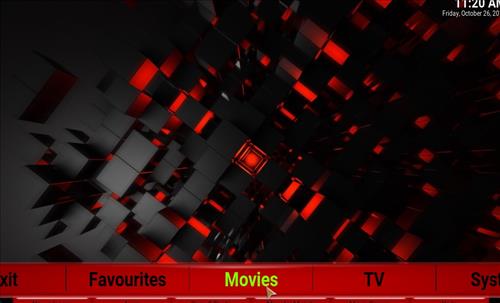 This will work on any streaming device that has Kodi 18.0 Leia or 17.6 Krypton installed including Amazon firestick, Amazon fire tv, fire tv cube, android tv box, Nvidia shield TV, Mi Box and Windows PC.

… Epic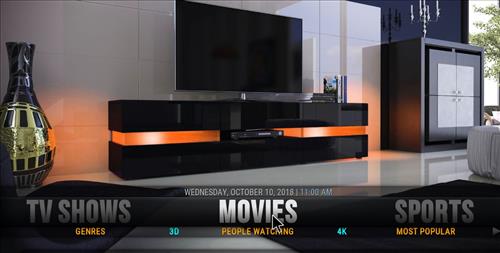 Epic is fast new Kodi Build from Bigperm Wizard. It uses Aeon Nox skin and it runs great on most any Kodi device.
Screenshots Epic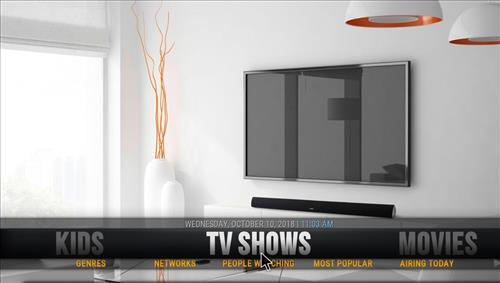 It has sections for Movies, TV shows, Kids, Sports, Setup and System. In Movies section you can watch in 4K/3d Movies, Most Popular, Boxset, Most Voted, Movie Collections and New Movies Releases.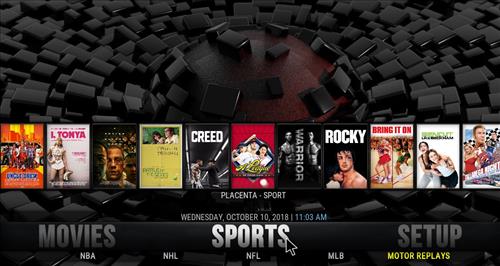 … BK Nox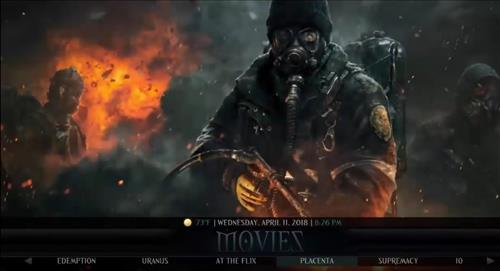 Bk Nox is one of the best fully loaded Kodi Builds for the Fire Stick with all of the latest Addons. Sections included Movies, TV shows, Ultra HD for 4k Movies, Live Tv, little Ones Sections, Music, Preview, SD Wizard and more.

BK Nox Screenshots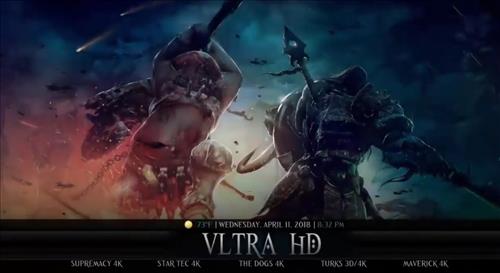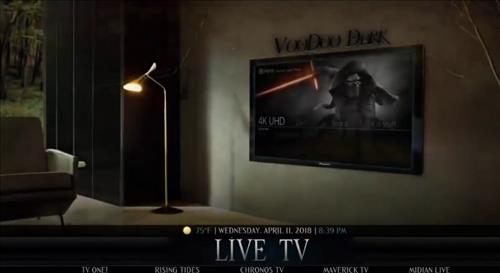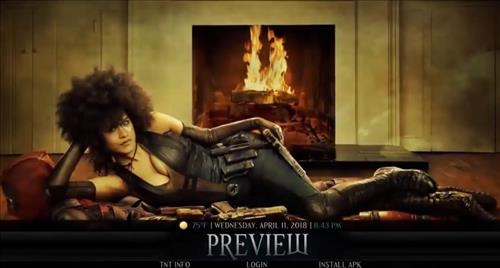 … Simple Light Firestick Edition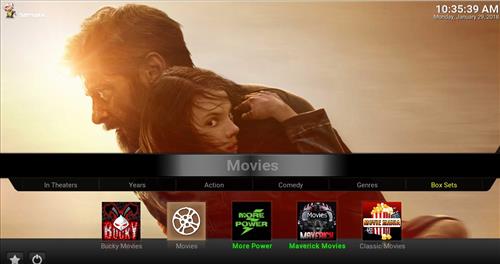 Simple Build light Firestick is very light Build and it is great to have for any Kodi device but mainly for Fire TV Sticks.

While mainly built to install to a Fire TV it can also be used on any other Kodi hardware and is a nice small light weight Build.

It has all the top most popular Add-ons including Project M, Neptune Rising, Empire, Now Music, Ares Fitness, Falcon Project, Rising Tides, Maverick TV, Globe TV, Pulse Workout, Trident, Oculus, Placenta and more.

Screenshots Simple Build light Firestick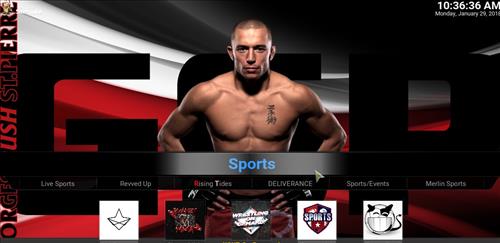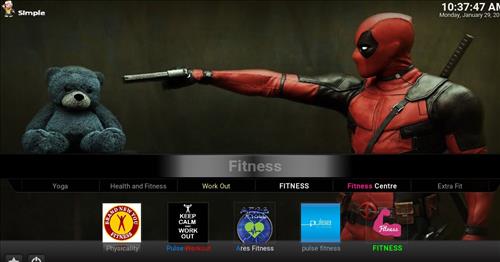 … Nova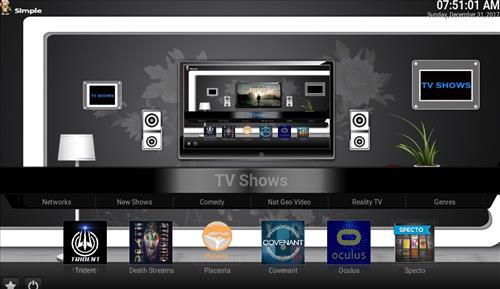 Nova is a brand new Kodi Build from Simple Wizard which is similar to the old once popular Pulse CCM Kodi Build.

Since Pulse CCM is no longer available Nova is a good replacement that is updated regularly.

It uses the Xonfluence Skin and settings for a nice clean simple layout.

Nova is great Build for the Fire TV Stick and comes with all the best current addons.

Sections include Fitness, Movies, TV shows, Music, All Apps, Kid Zone and Live TV.

Nova Build Screenshots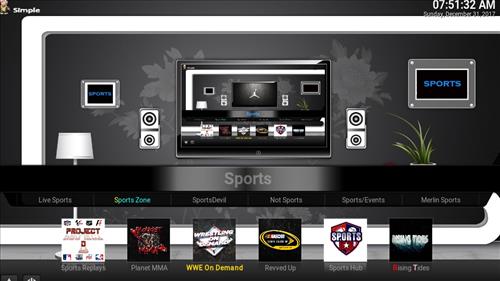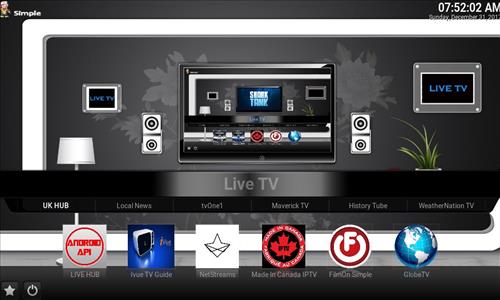 How to Install Nova
… Diggz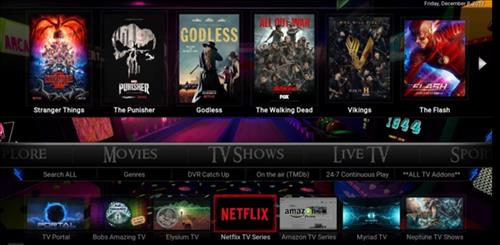 Diggz Build is a great Kodi Build that can be installed onto small device such as Fire Stick. It is easy to navigate and includes some of the most popular add-ons, and also popular APK's such Terrarium TV and Modboro.
Screenshots Digzz Build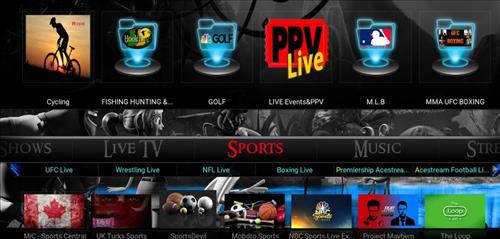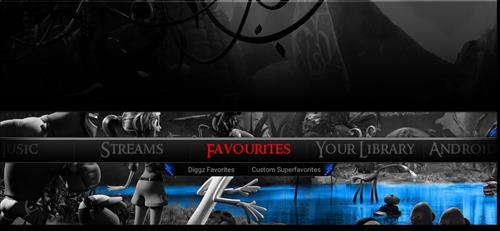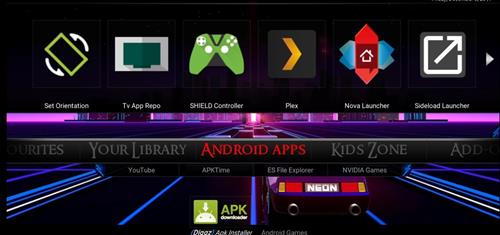 … No Limits Magic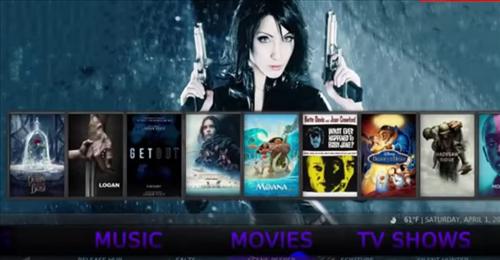 No Limits Magic is a notorious Build packed full of add-ons with everything from live TV and sports, to movies TV shows & kids section.

There is a Fire TV Stick version called No Limits Magic Firestick Lite that works great with Fire Stick.

It is a very popular option and a go to Build for many.

Screenshots No Limits Magic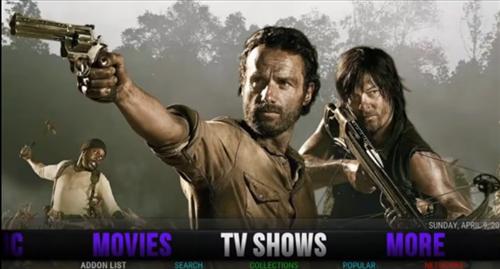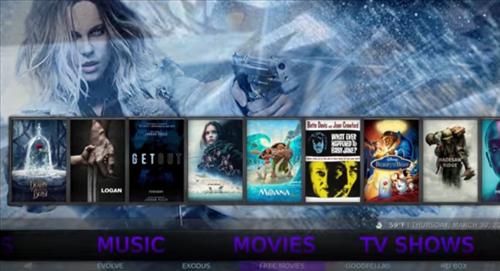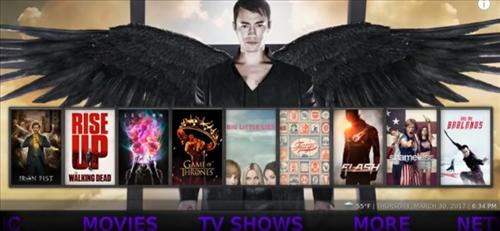 … Shepo Build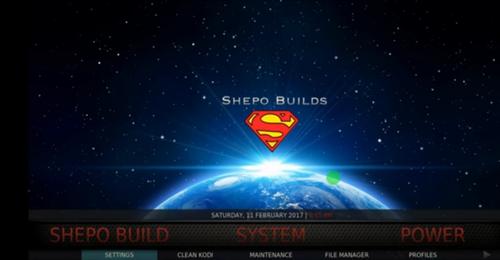 Shepo Build for Kodi 17.6 Krypton is also a very nice Build. If you have a Fire Stick and want the very best Kodi build with all the best add-ons with movies, TV Shows, Live TV, PPV, Kids programming, Music and more try it out. This is definitely a nice Build to have and has got everything needed for a good Kodi setup.

Screenshots Shepo Build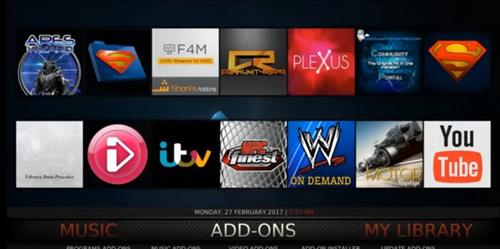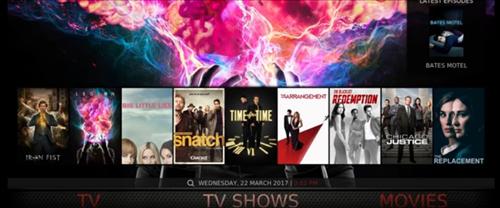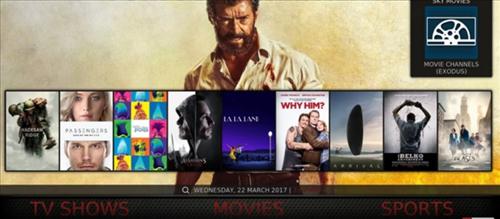 … Durex Build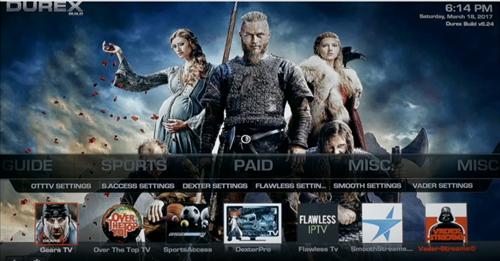 Durex Build is currently one of the most downloaded Builds for the Fire Stick and Krypton.

It has a simple design with smooth font and great backgrounds. It has a section for paid IPTV services, add-ons, sports, favorites, kids, TV Guide, TV shows and more. This build works on any of your devices inclding the new Amazon Fire TV Stick.

Screenshots Durex Build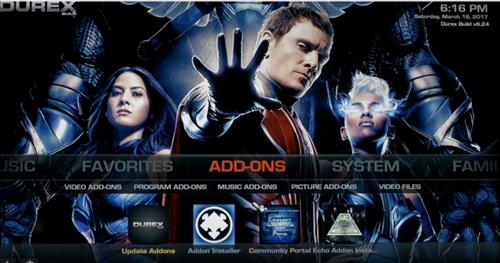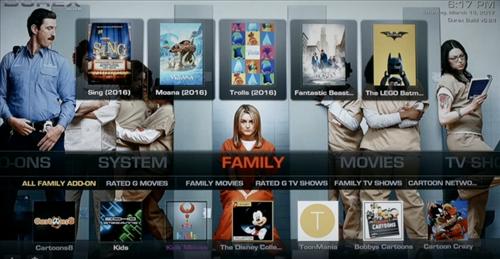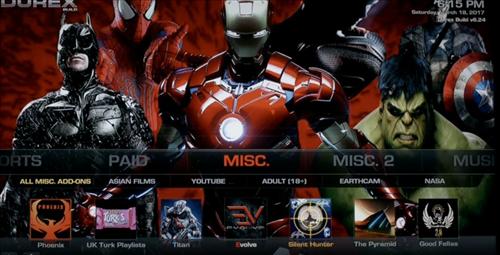 …Jurrasic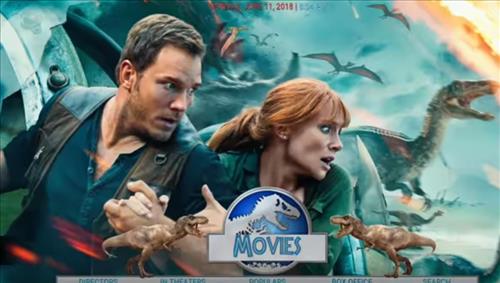 Jurassic Park is a Kodi 17.6 Krypton Build themed after the movie. It also delivers a great amount of content including Movies, TV shows, Live TV, Sports, Kids along with the Best Kodi Addons for 2018.
Screenshots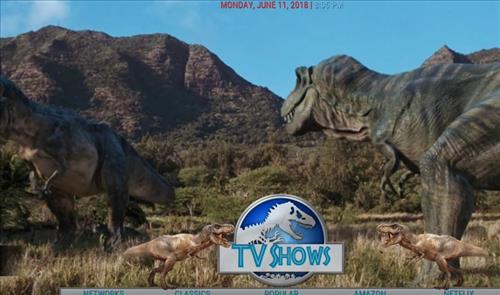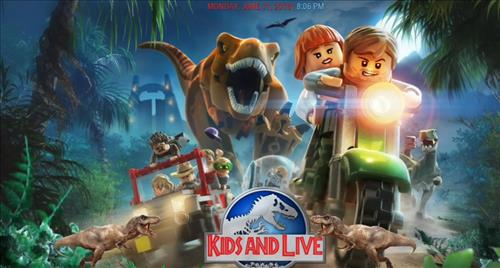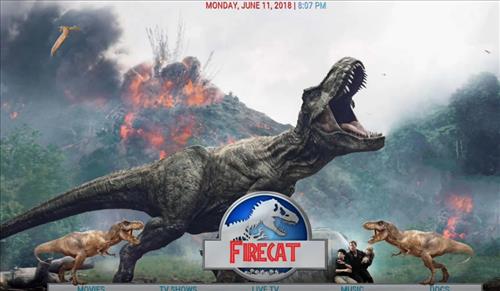 …Diginox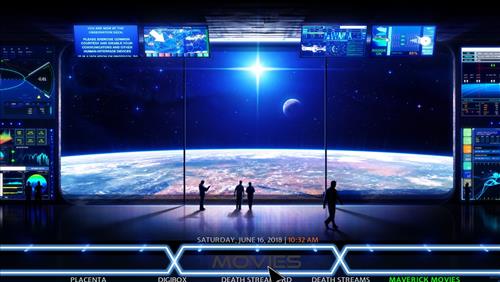 Diginox is one of the fastest Kodi Builds from Digital Wizard. This Build is super lite and it will work on any Kodi device including Firesticks. Section included Movies, TV shows, Sports, Kids, Favorites and more.

Screenshots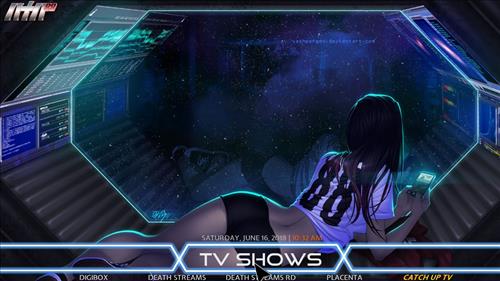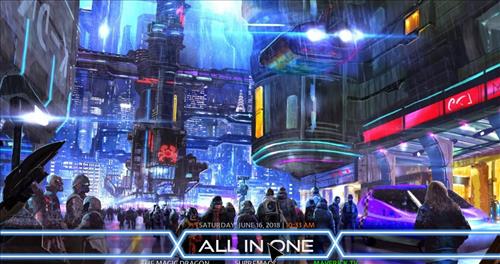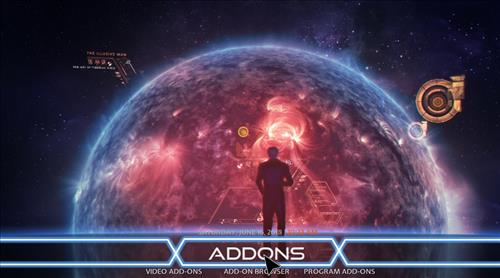 …Misfit Mod lite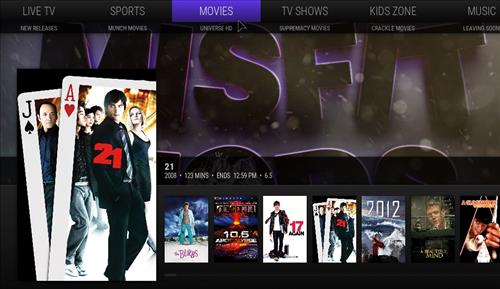 Mistfit Mod lite is the great Firestick friendly with all the best content including Movies, TV shows, Sports, Kid Zone, Music, Live TV and more.

Screenshots