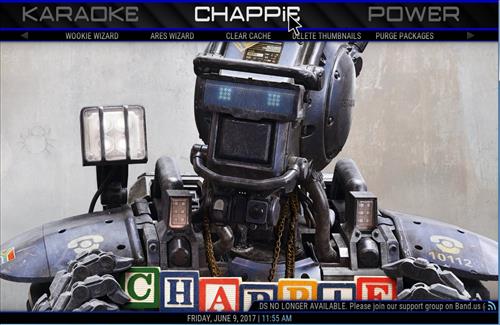 Chappie Family Build is a nice friendly Kodi 17 Krypton Build for 2017. It is great for the family, easy to navigate and super fast. This Build has a great sections for movies, TV Shows, Documentary, TV Guide, Wookie flix, All in One, Kids, Sports, Subs, Music, Karaoke and Chappie. It also has the top popular add-on such as Streamz TV, Stream Army, Maverick IPTV, BBC Iplayer, Project M, WolfPack, At the flix, Evolve, Beau's Place, Deliverance, Exodus, Echo Streams, Disney Junior, Echo Documentaries, Film Cube, Specto Fork and many more.

Chappie Build Kodi 17 Krypton Screenshots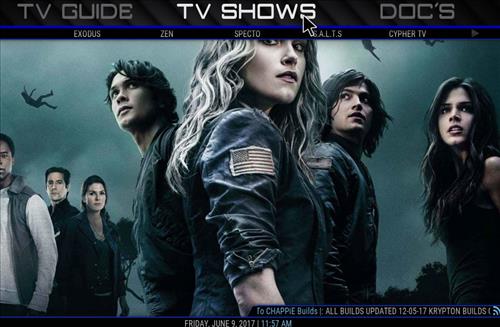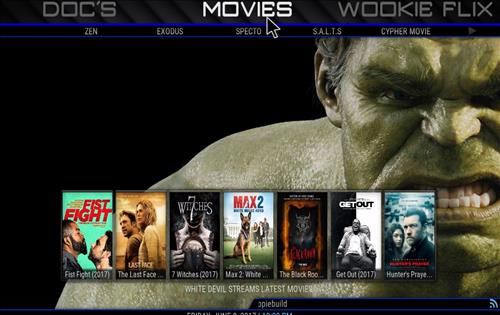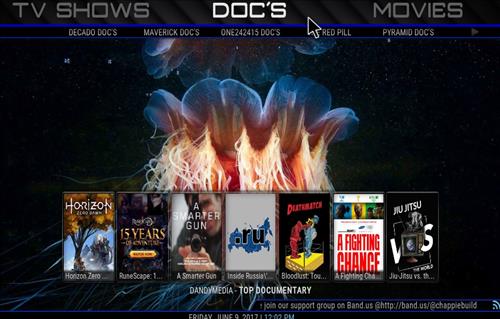 Using a good VPN with Kodi is always suggested for privacy and security. If you need a good low cost VPN to use with Kodi Try IPVanish it has multiple high speed servers with no throttling or logs.

Be sure to have the Unknown Source box checked as Kodi 17 requires this before installing 3rd party add-ons. Read Here for how to Enable Unknown Sources option.






Steps to Install Chappie Build Kodi 17 Krypton

Steps 1) Click the System Folder from the top left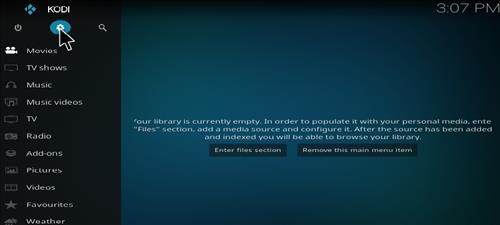 Step 2) Click file Manager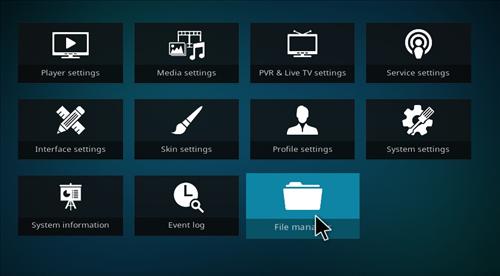 Step 3) Click Add Source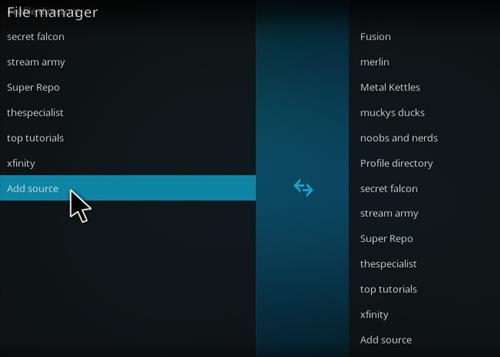 Step 4) Click None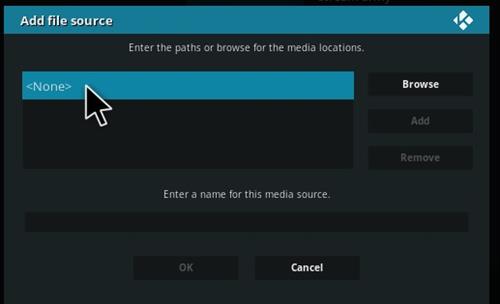 Step 5) Enter the following Address: http://areswizard.co.uk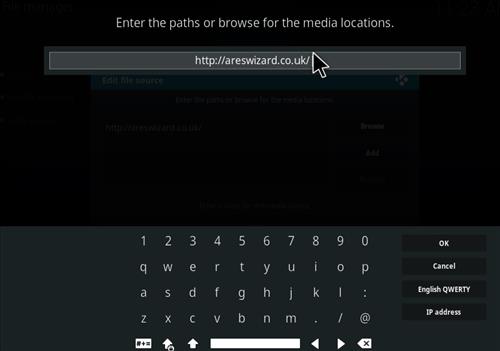 Step 6) Name it Ares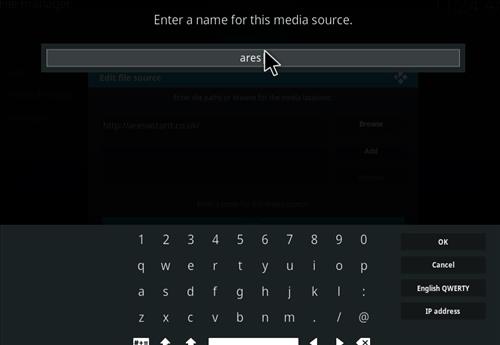 Step 7) The boxes should match the picture below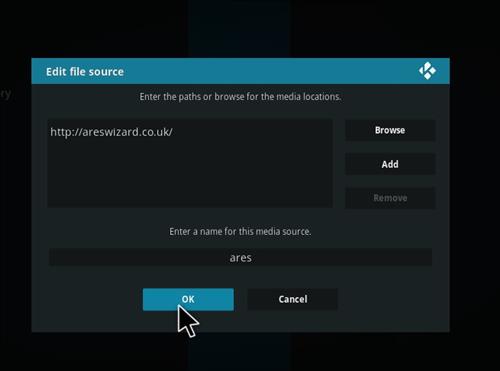 Step 8) From the main menu click Add-ons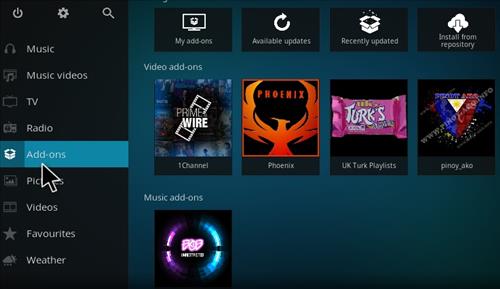 Step 9) Click the package installer icon from the top left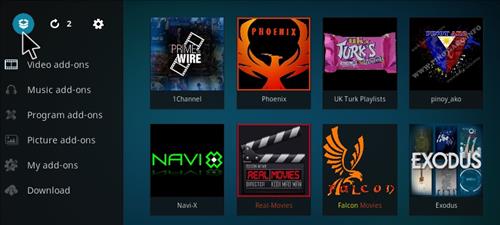 Step 10) Click Install from zip file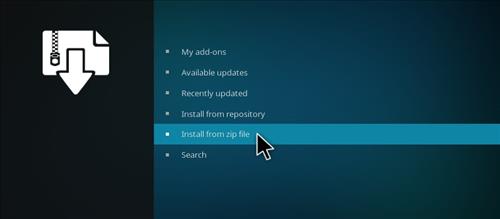 Step 11) Click Ares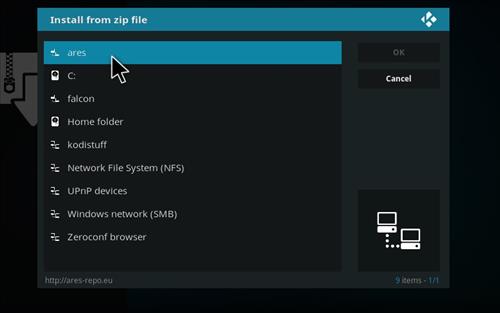 Step 12) Click repository.aresproject-0.0.8.zip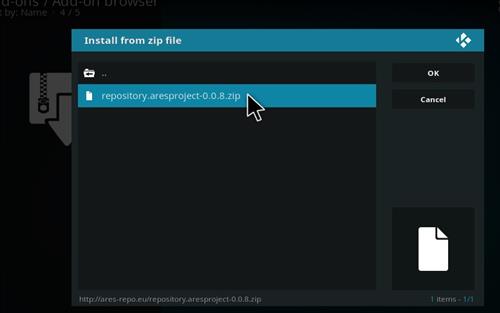 Step 13) It will pop up Ares Project Repository Enabled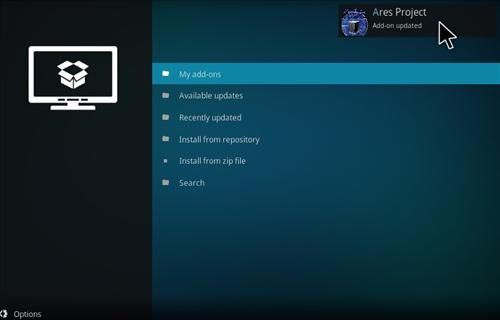 Step 14) Click Install from repository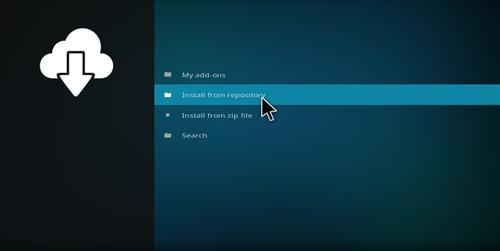 Step 15) Click Ares Project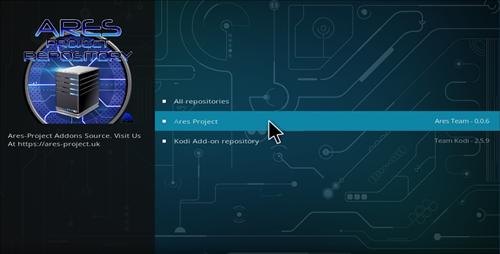 Step 16) Click Programs Add-ons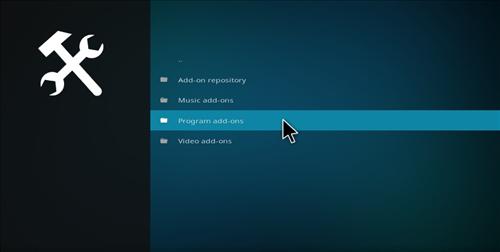 Step 17) Click Ares Wizard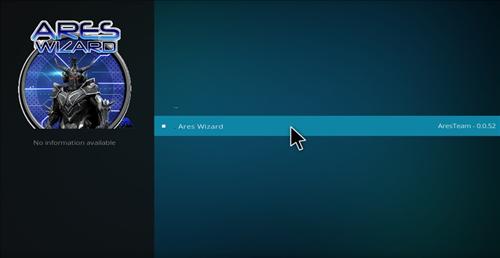 Step 18) Click Install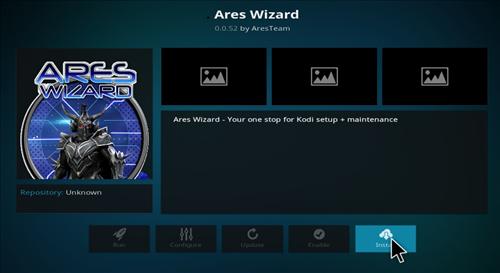 Step 19) It will pop up Ares Wizard Enabled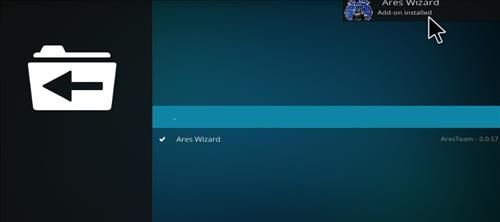 Step 20) Go back to home screen and click Add-ons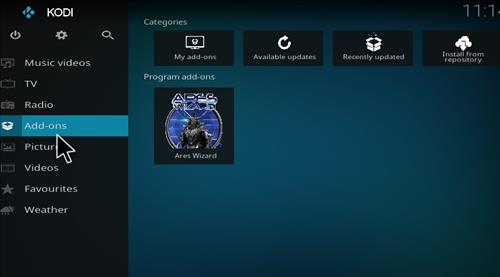 Step 21) Click Program Add-ons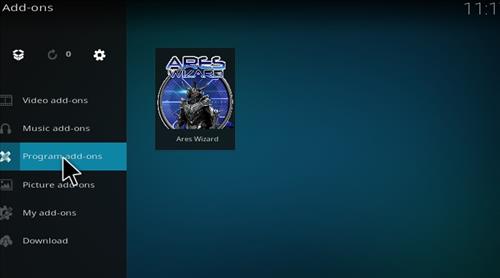 Step 22) Click Ares Wizard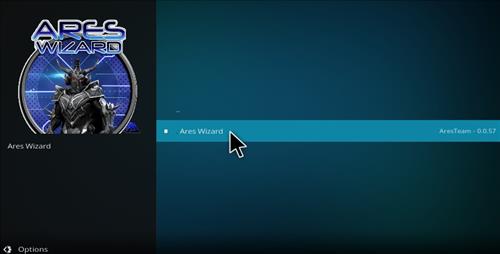 Step 23) Click Browse Build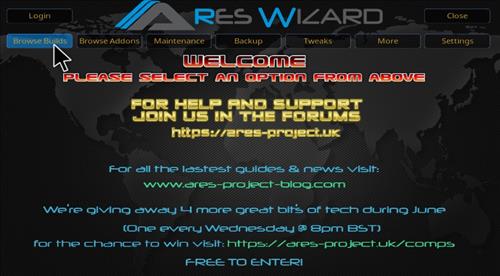 Step 24) Click Chappie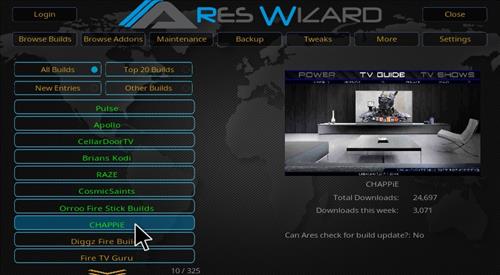 Step 25) A Pin is needed which can be gotten by scanning the QR code or going to the page with a Browser.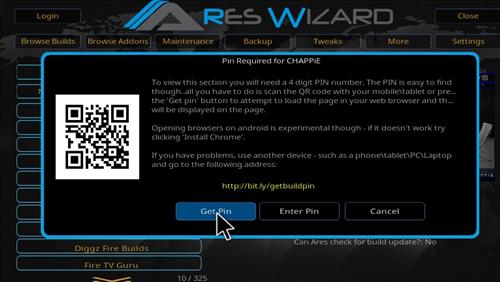 Step 26) Clicking Get Pin will open a browser and give the new PIN




Step 27) Click Enter PIN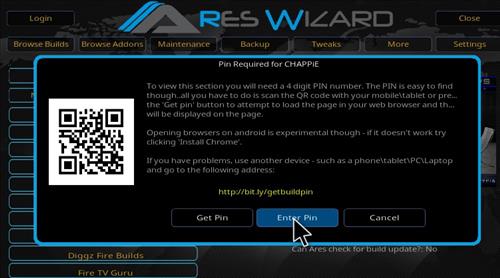 Step 28) Type in the New Pin in the box and click done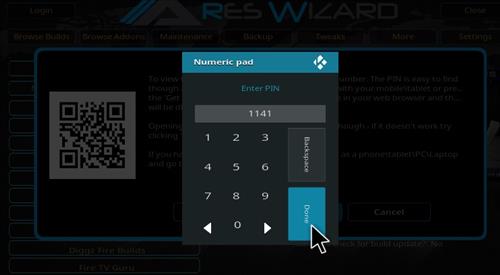 Step 29) Click Chappie Builds(Krypton Family Blue)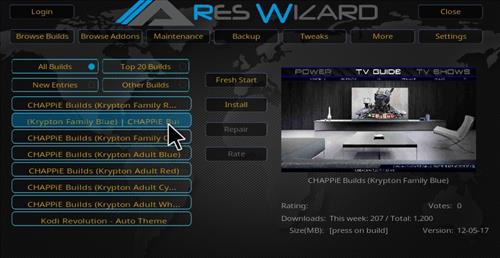 Step 30) Click Install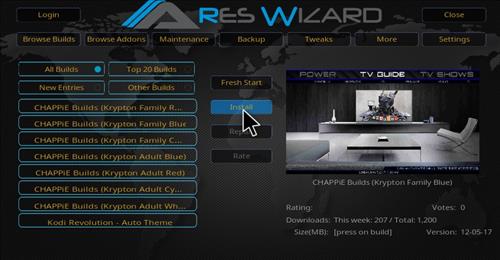 Step 31) Click Proceed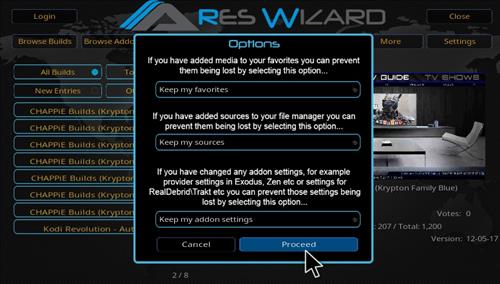 Step 32) It will download and install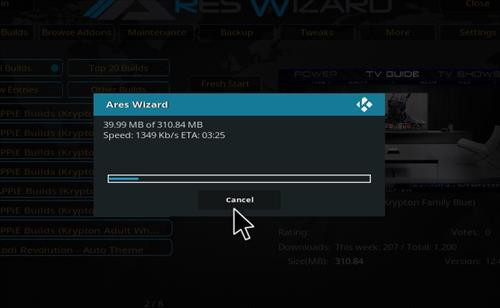 Step 33) Click No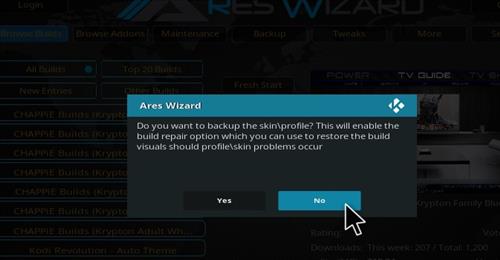 Step 34) Click Again No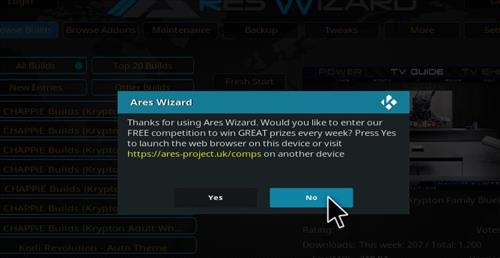 Step 35) Click OK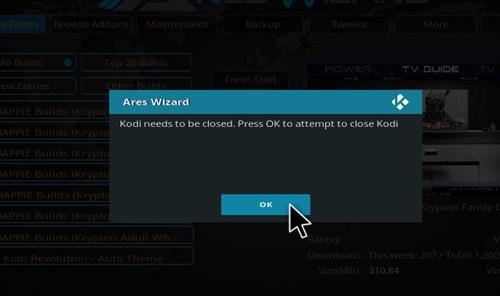 Step 36) After it installs restart Kodi and it should come up. Be sure to give it time to build menus and update add-ons.